This Currier & Ives lithograph called, The Cares of a Family, shows a family of quail in a meadow with soft summer light.
For the Currier & Ives firm, documenting the experiences of 1800s America included pastoral nature scenes that the Victorian buying public loved for framing and placing in dining or living rooms.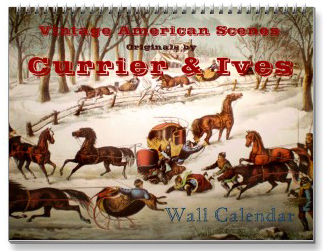 The lithograph, The Cares of a Family, is also available in print as part of the Vintage American Scenes Wall Calendar at our Zazzle Store.