This vintage postcard shows the Steel Pier in Atlantic City, NJ in 1939. It is a 1000 ft. long pier in Atlantic City that offers a boardwalk with family amusement park for visitors.
It has been in existence since 1898. In 1904 it was destroyed by storm and rebuilt.
Besides being a fun place for families, the Steel Pier is famous for many things:
> Crowning of Miss America since 1935
> Famous musicians performing, like Frank Sinatra
The High Diving Horse show was a circus show attraction that thrilled audiences for many years. It has become legend due the the movie, "Wild Hearts Can't Be Broken" about the life of Sonora Carver.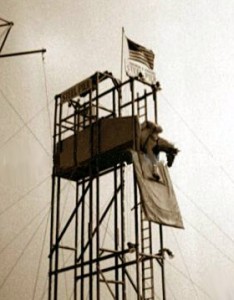 Born in 1904 in Georgia, Sonora answered an advertisement for a High Diving Girl at the Steel Pier in 1923. She got the job and soon became famous for William "Doc" Carver's act, which was at the time traveling the country. Sonora and her horse would race up a steep slope to dive off a forty-foot to sixty-foot tower, gliding down and then plunging into a shallow pool of water at the base of the tower. The audiences loved her, her horses, and the act.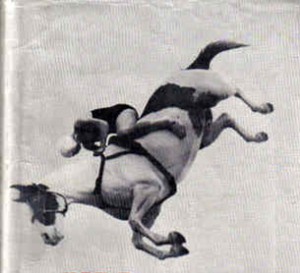 In 1931, Sonora became engaged to Doc Carver's son, Al Carver. Shortly after this nice experience she was blinded when her retinal become detached from her eye, due to hitting the water off-balance while her eyes were open. This happened on Atlantic City's Steel Pier, which had become the act's permanent home since 1929. After her accident she continued to dive horses until 1942, causing a sensation among the crowds that came to see her.
Today, the Steel Pier is still a famous attraction and tourist stop in New Jersey offering rides, circus acts, restaurants, and musical entertainment. Be sure to stop and visit when you are in New Jersey.